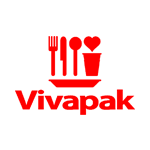 Isik Plastik will be exhibiting with Vivapak brand in PackExpo this year on September 25-27, 2017, at Las Vegas, NV.
As a part of rapid grow plans in Americas, Isik Plastik will be meeting its business partners, and adding new ones to the happy customers' list. Isik Plastik targeted USA market with a higher concentration since three years. After openning its USA office in Houston, TX, early 2017, company has long term existance plans in the market with high performance disposable tabletop products and printed dairy products.
Having a successful record in Europe, by targetting private label owners, Isik Plastik started serving USA market. Isik Plastik will be exhibiting with Green Tag on the stand, due to successfull studies on environmental responsibility, as well as new PLA products.