Policam is exhibiting at IAPD 61st Annual Convention & Plastics Expo 2017 in Chicago this year.
The convention will take place in Hyatt Regency Chicago between October 16-19, 2017 in Chicago, IL, USA
Attenders will have four full days to learn, network and have fun, including:
Education and conference sessions on: Motivating millennials, boosting sales through social media, crushing price objectives (sales training) and much more
Innovations from the exhibitors and new products at the IAPD Plastics Expo on Thursday, October 19, 2017
Socializing with business partners and making valuable new connections throughout the week
Don't miss this special event, where you can meet with the most number of performance plastics experts in one place. After all, networking is the number one reason for convention delegates which keep coming back year after year.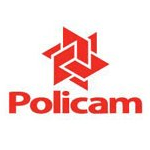 Isik Plastik with Policam brand will be exhibiting at booth no 109 on the Expo day of the event, demonstrating its Polycarbonate and Pet-G sheets and specialties. Please contact us via our form to set up an appointment in the Expo or during Supplier Meetings session of the convention week.
Isik Plastik is parent company of Sirius Plastics.